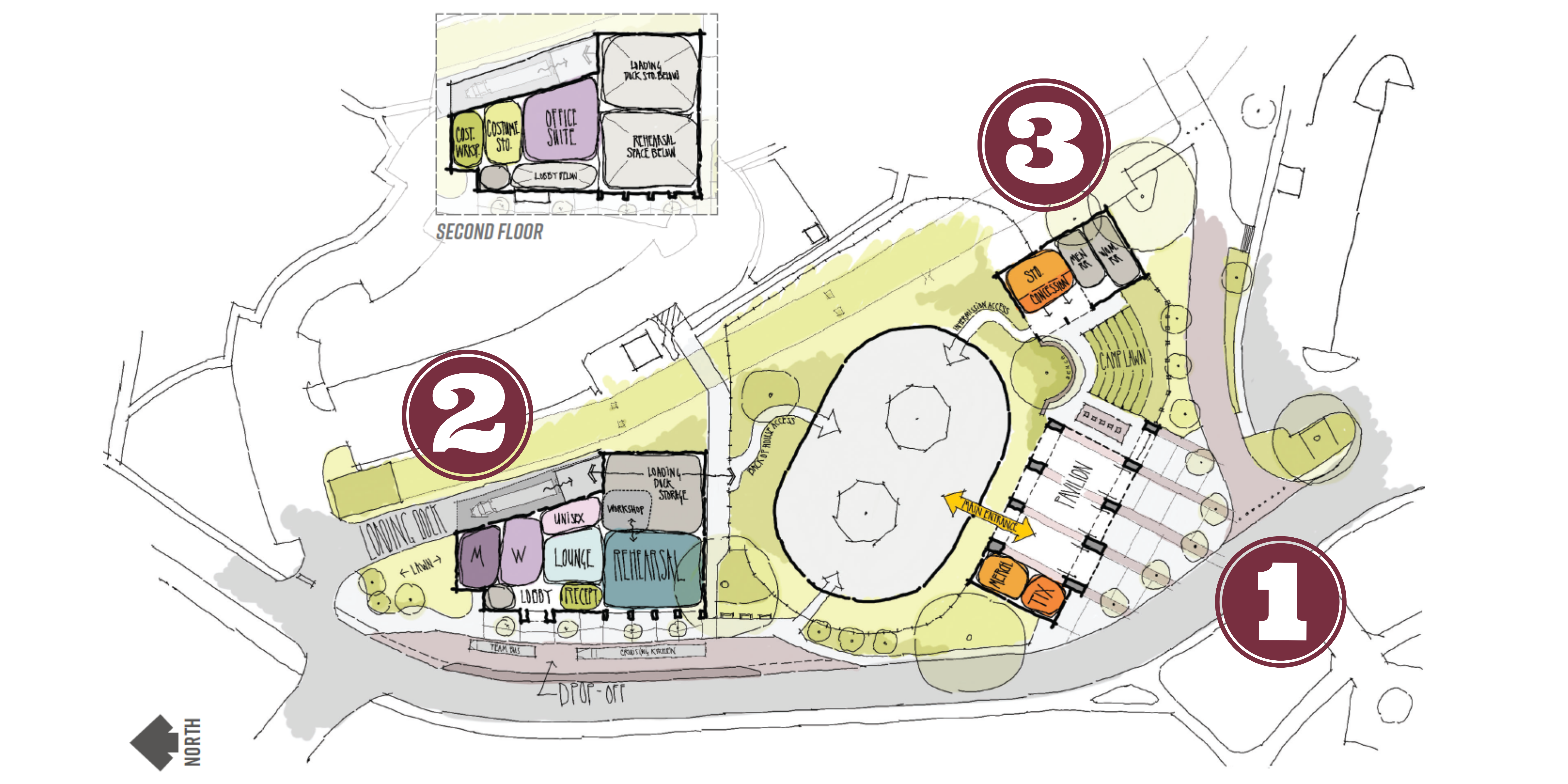 Phase one (Entrance Pavilion)
The first phase of this project will be the entryway Pavilion to give the Circus a new entryway with a ticket office, space for merchandise and space to gather outdoors. This entrance will ensure that the Circus becomes a focal point on campus for FSU students, alumni and community members.  The cost of this first phase is around $3.5 million.
Phase two (circus training and support Building)
The second phase, and largest phase of this project will be to build a brand-new facility to house rehearsal space, offices, costume studios, storage and production. It would also provide a larger space for training and offer the possibility of providing unique recreational classes and activities for all students. This building will cost about $10 million.
Phase three (Show support building)